Regular price
Sale price
$5.23 USD
Unit price
per
Sale
Sold out
Low stock: 7 left
Get ready to kick-start your cat's journey into catnip heaven with our fabulous Kickers! 🎉
Looking for the purrfect toy that will introduce your furry friend to the wonders of catnip? Look no further because our Kickers are here to do it in style! With six purrfect Kickers filled with Meow Avenue's Meownip, this is the ultimate toy for your cat.
Watch as they reach new heights of bliss, indulging in those hilarious bunny kicks as they sink their teeth and claws into these sensational toys. Packed with our famous Meownip, your cat is in for the best catnip highs!
Let's dive into the details and discover why these Kickers are a must-have for your feline friend!
✨ Introduction to Catnip Heaven: Our Kickers are the perfect introductory toy for your cat's catnip journey. These toys will captivate their senses and introduce them to the euphoric world of catnip in style. Get ready to witness the pure joy and excitement on their adorable little faces!
💥 Six Purrfect Kickers: We believe in providing options, which is why our set includes six Kickers for endless entertainment. Your cat will have a blast exploring each one, batting, pouncing, and engaging in delightful play sessions. It's a guaranteed recipe for non-stop fun!
🐾 Bunny Kicks Extravaganza: Brace yourself for the most entertaining show of bunny kicks! Our Kickers are designed to ignite your cat's natural instincts, encouraging them to engage their claws and teeth in a safe and satisfying manner. Get ready for acrobatic displays and adorable moments!
🌿 Famous Meownip Filling: What makes our Kickers extra special? They're filled with our famous Meownip, the pinnacle of catnip goodness! The irresistible aroma and taste of our Meownip will transport your cat to new heights of ecstasy. Watch them revel in the ultimate catnip high!
✨ Benefits of Catnip: Wondering why catnip is so incredible? 
Promotes physical exercise and keeps your cat active and healthy.
Relieves stress and anxiety, providing a sense of calm and relaxation.
Stimulates mental activity and curiosity, preventing boredom.
Encourages bonding and interactive playtime between you and your furry companion.
Offers a natural dental care solution, as chewing on catnip toys can help clean teeth and gums.
More Information

Items may vary slightly in size due to being handmade.

Toys may discolour due to containing catnip and being chewed/sucked on by your pet.

Although products are made to a high standard, toys are not indestructible, please immediately remove toy from your pet if broken.
View full details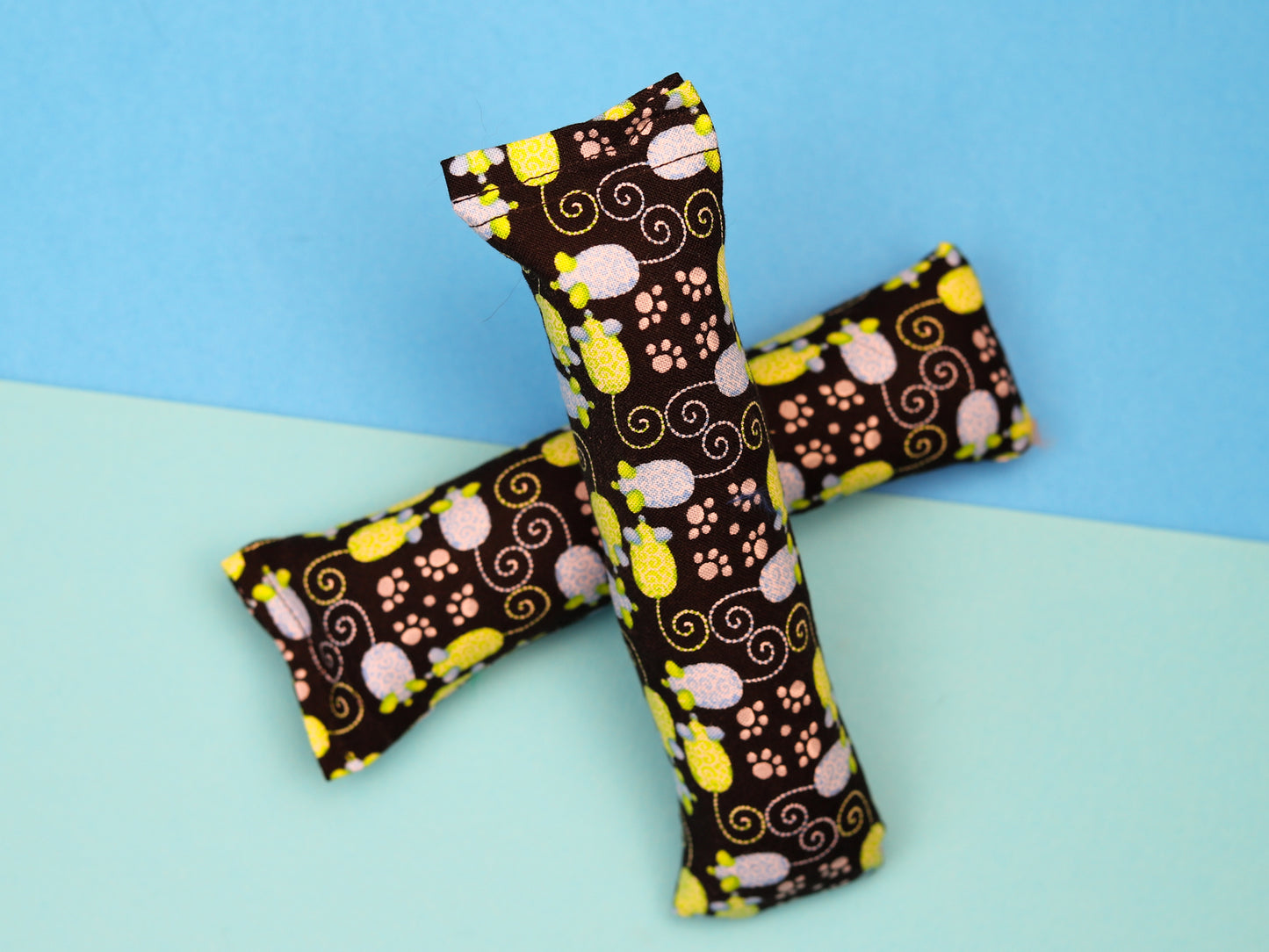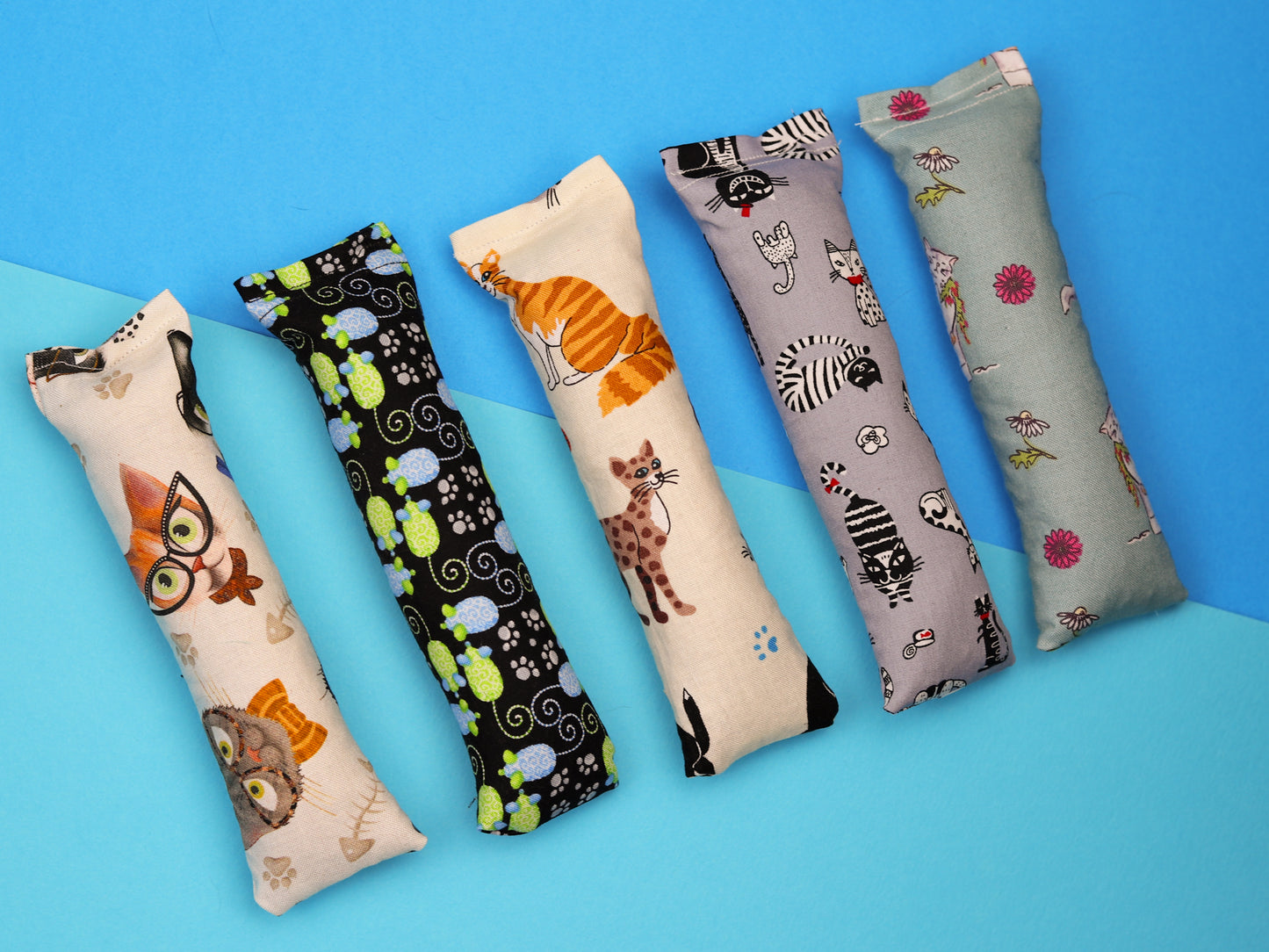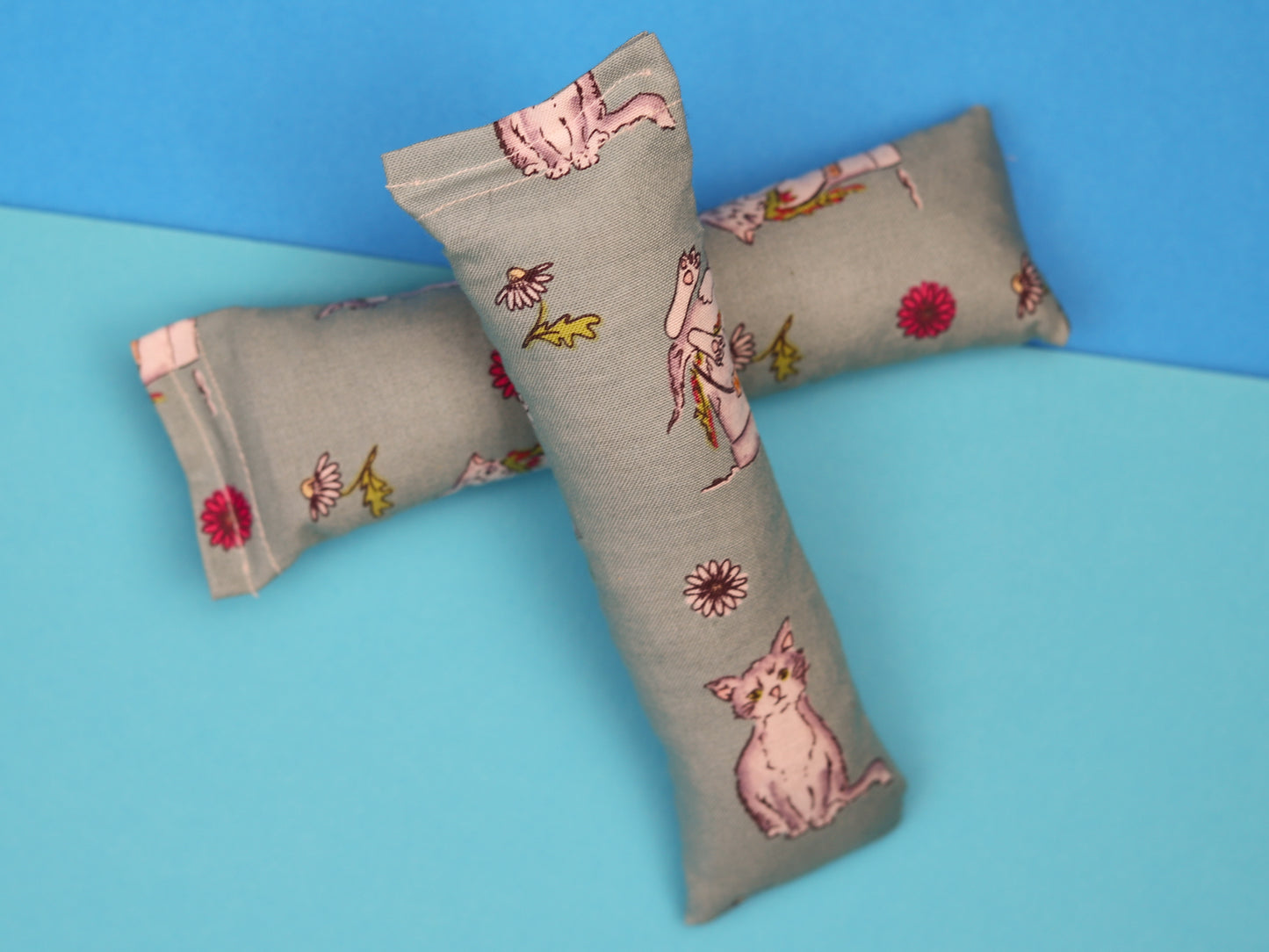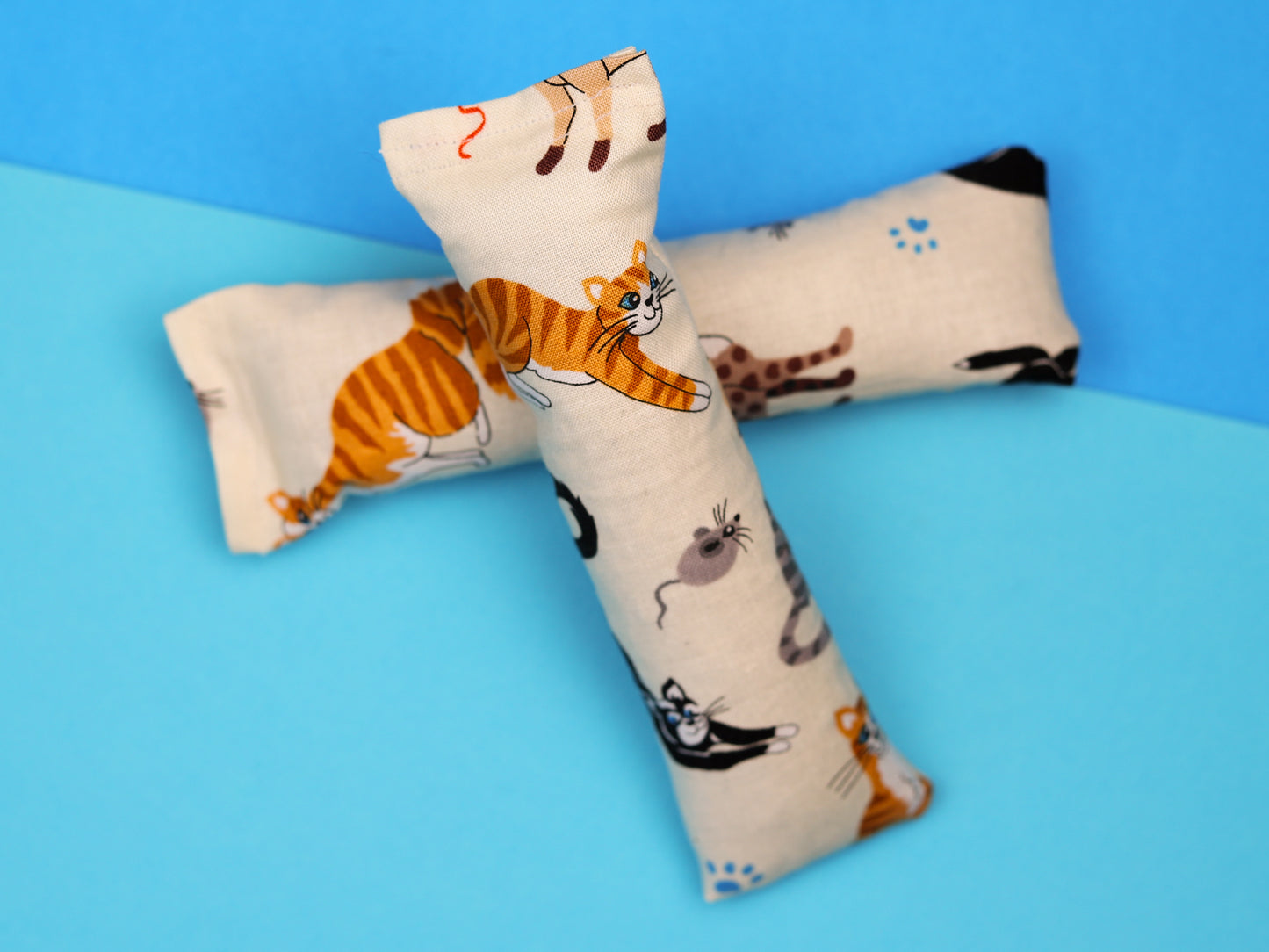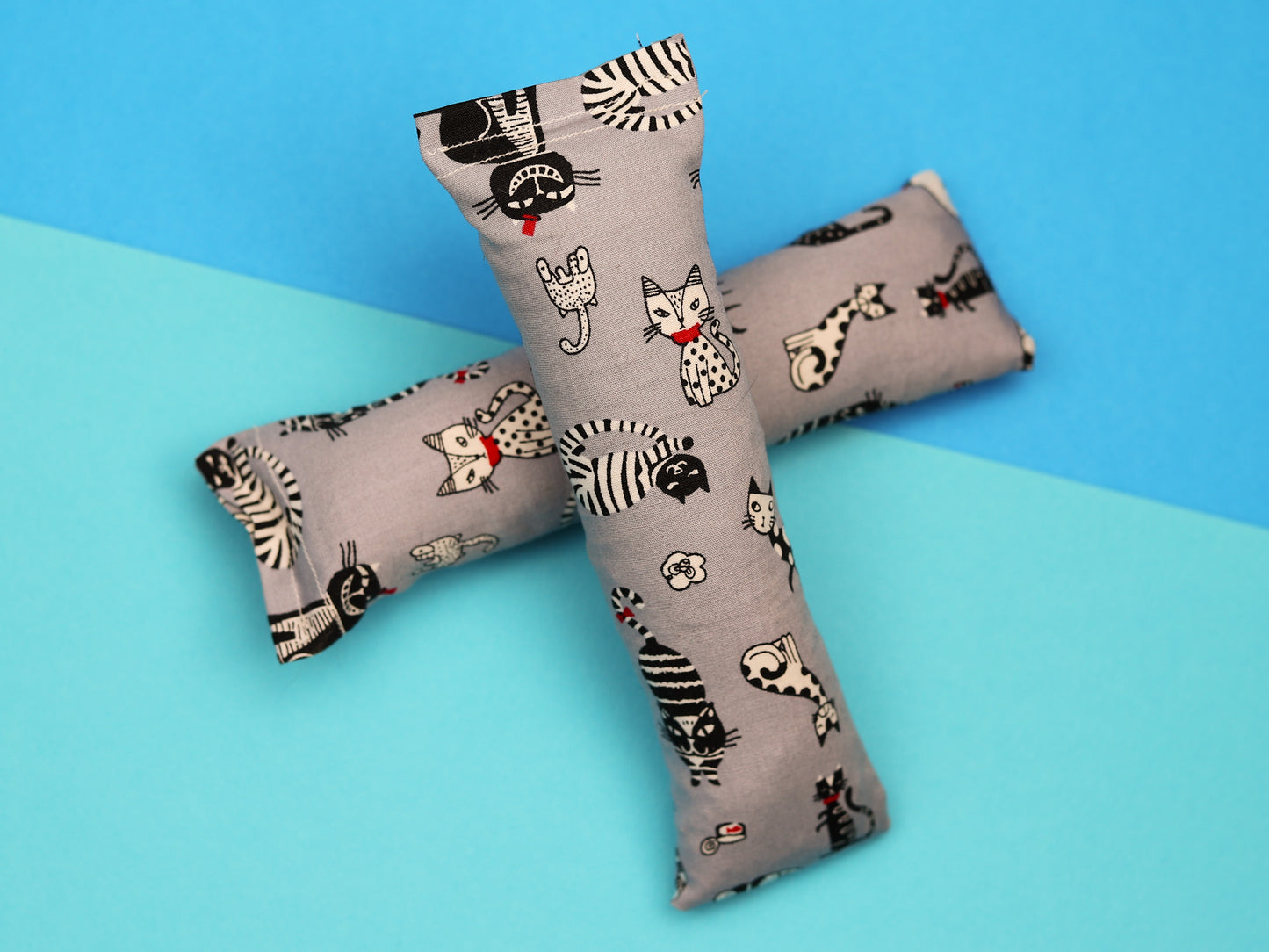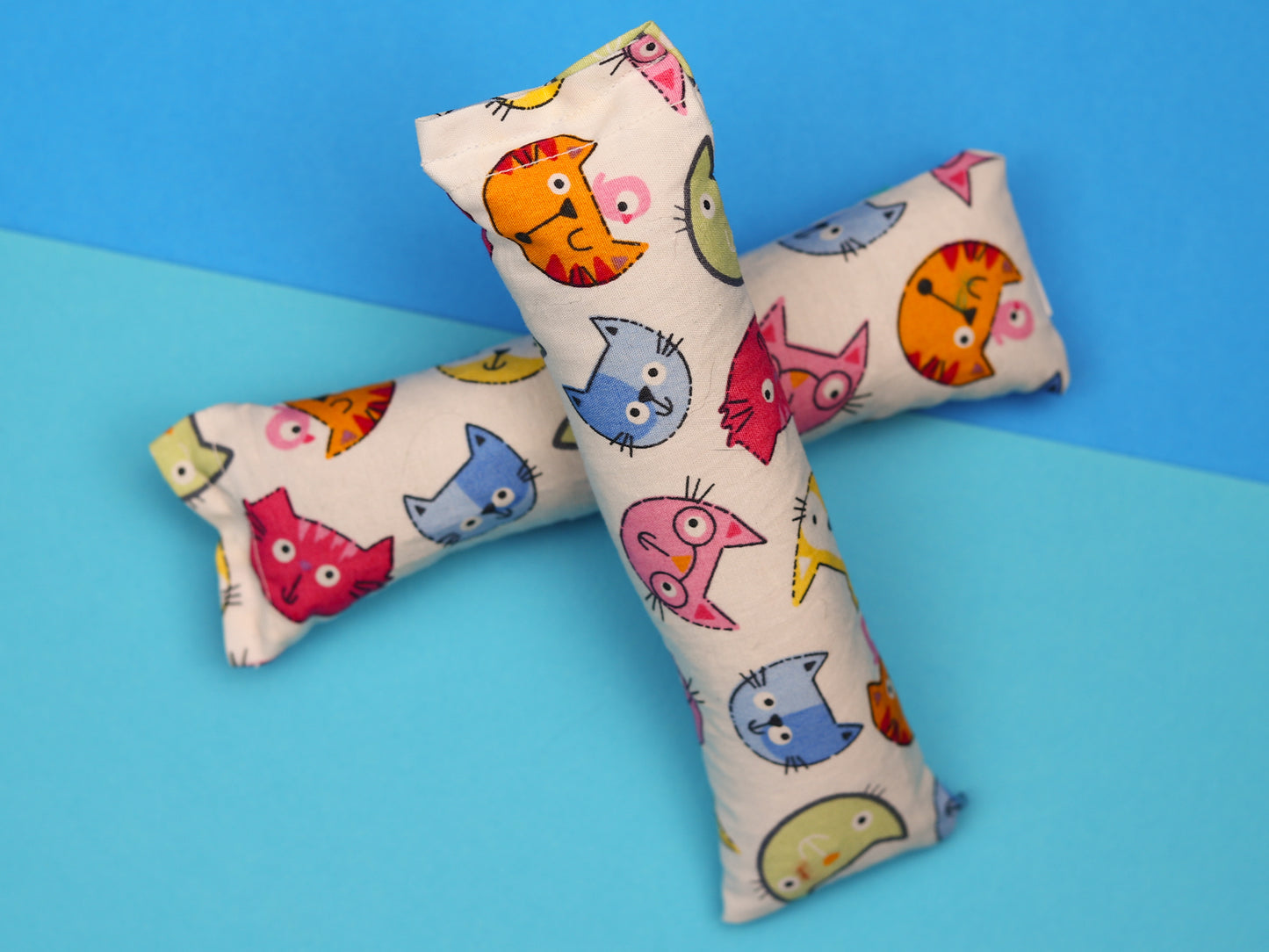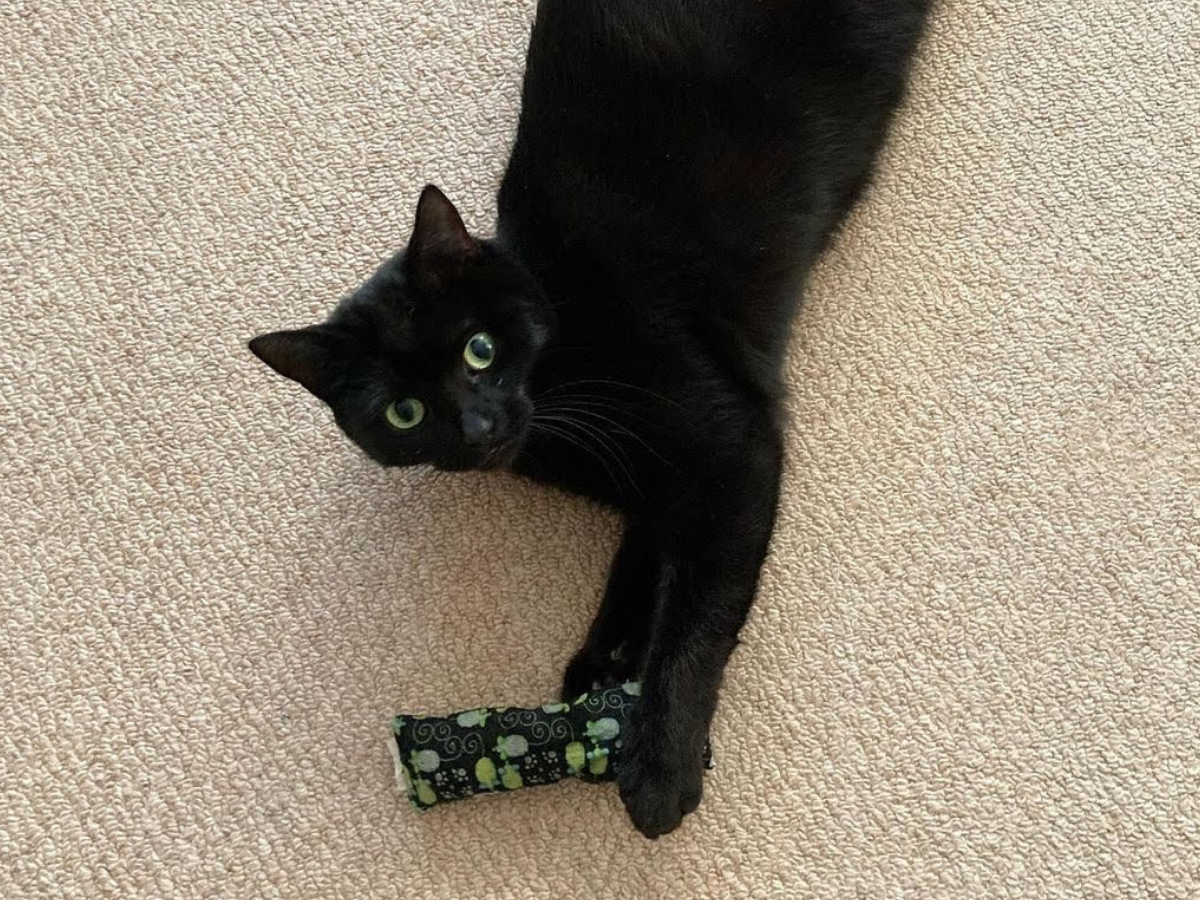 Lovely catnip toys!
Really pleased with the bundle of catnip toys o bought my cat. Very good quality, good quality catnip. Good value. Most importantly my cat loves them!
Simple but successful!
These kickers are a great size for all kinds of kitties to get their paws into! The catnip quality is superb so the cats keep coming back to them again and again.