Regular price
Sale price
$12.45 USD
Unit price
per
Sale
Sold out
Out of stock
Catnip, crinkle, and an extra large kicker? Is this heaven? Well, close enough! Your cat is in for a treat with Meow Avenue's Mega Dream Kickers – the four purrfect, stylish toys that are an absolute must-have in every toy box! 🎉
We've taken the classic catnip kicker toy and supersized it to create the biggest toy ever at Meow Avenue. But that's not all – we've also added the exciting element of crinkle to make playtime even more thrilling! Get ready for your cat to embark on a sensational journey of feline bliss and endless entertainment!
✨ Mega Dream Kickers: These larger-than-life toys are designed to satisfy your cat's wildest dreams. With their impressive size and vibrant designs, they're sure to capture your cat's attention and ignite their playful instincts like never before!
💥 Catnip Heaven and More: Whether your cat is yearning for the ultimate catnip experience with our Meownip or seeking the exhilaration of catching prey, our Mega Dream Kickers have got it all! The combination of enticing catnip and the irresistible sound of crinkle will keep your feline friend engaged, entertained, and coming back for more.
🌿 Benefits of Catnip and Crinkle Toys: Curious about the benefits of catnip and crinkle toys?
Catnip:
Promotes physical exercise, keeping your cat active and healthy.
Relieves stress and anxiety, providing a sense of calm and relaxation.
Stimulates mental activity and curiosity, preventing boredom.
Enhances the bond between you and your feline companion through interactive play.
Offers a natural dental care solution, as chewing on catnip toys can help clean teeth and gums.
Crinkle:
Provides auditory stimulation, sparking your cat's curiosity and keeping them engaged.
Mimics the sound of prey, triggering your cat's hunting instincts.
Adds an extra element of excitement to playtime, making it more captivating and enjoyable.
It's time to elevate playtime to a whole new level of fun and excitement! 🌟
Material

100% Cotton:

Kitty Field Of Dreams

Cats In Colour

All Things Cat!

Poly Cotton:

Cats Crowd

Stuffing

Crinkle Material
More Information

Items may vary slightly in size due to being handmade.

Toys may discolour due to containing catnip and being chewed/sucked on by your pet.

Although products are made to a high standard, toys are not indestructible, please immediately remove toy from your pet if broken.
View full details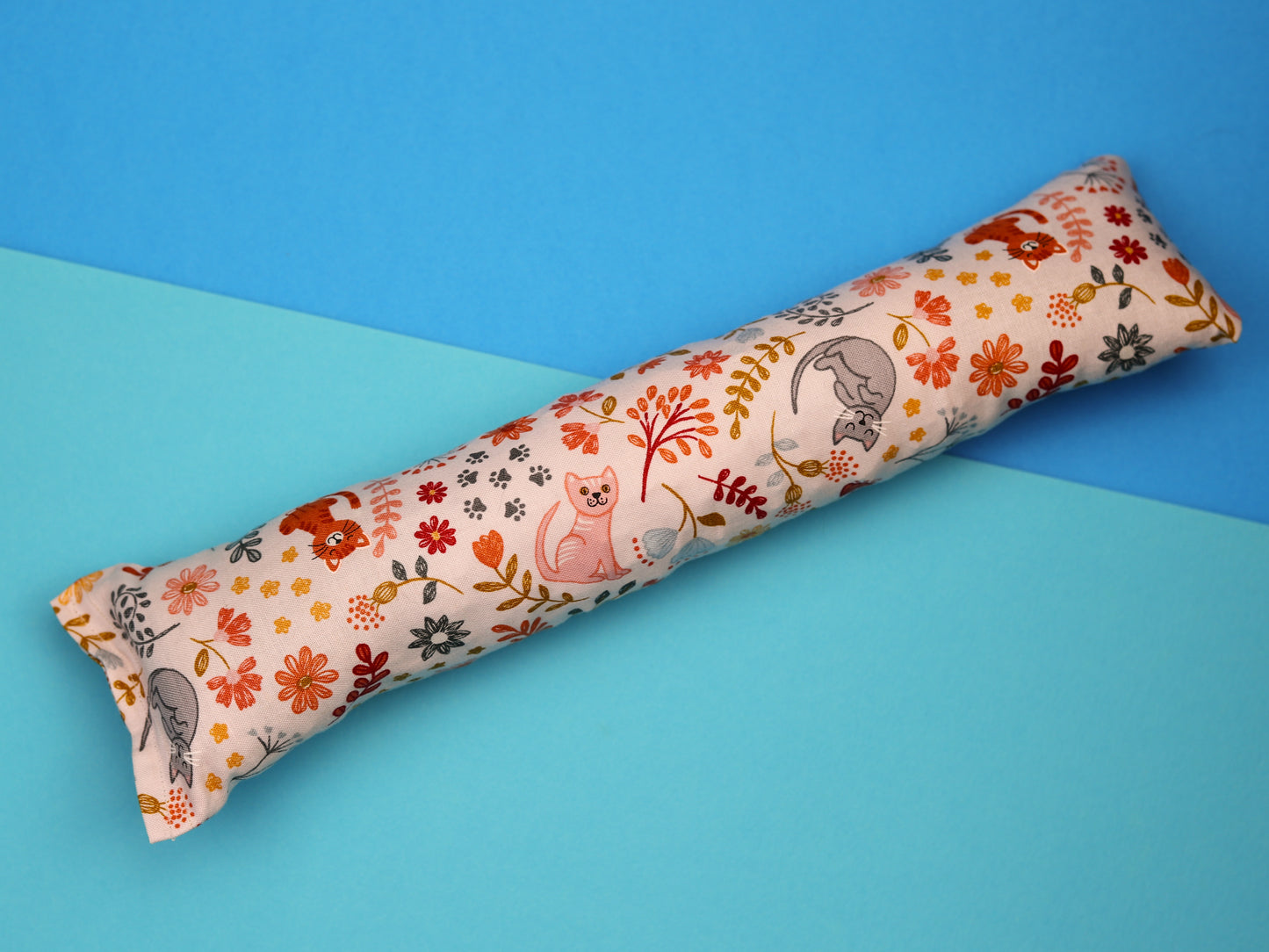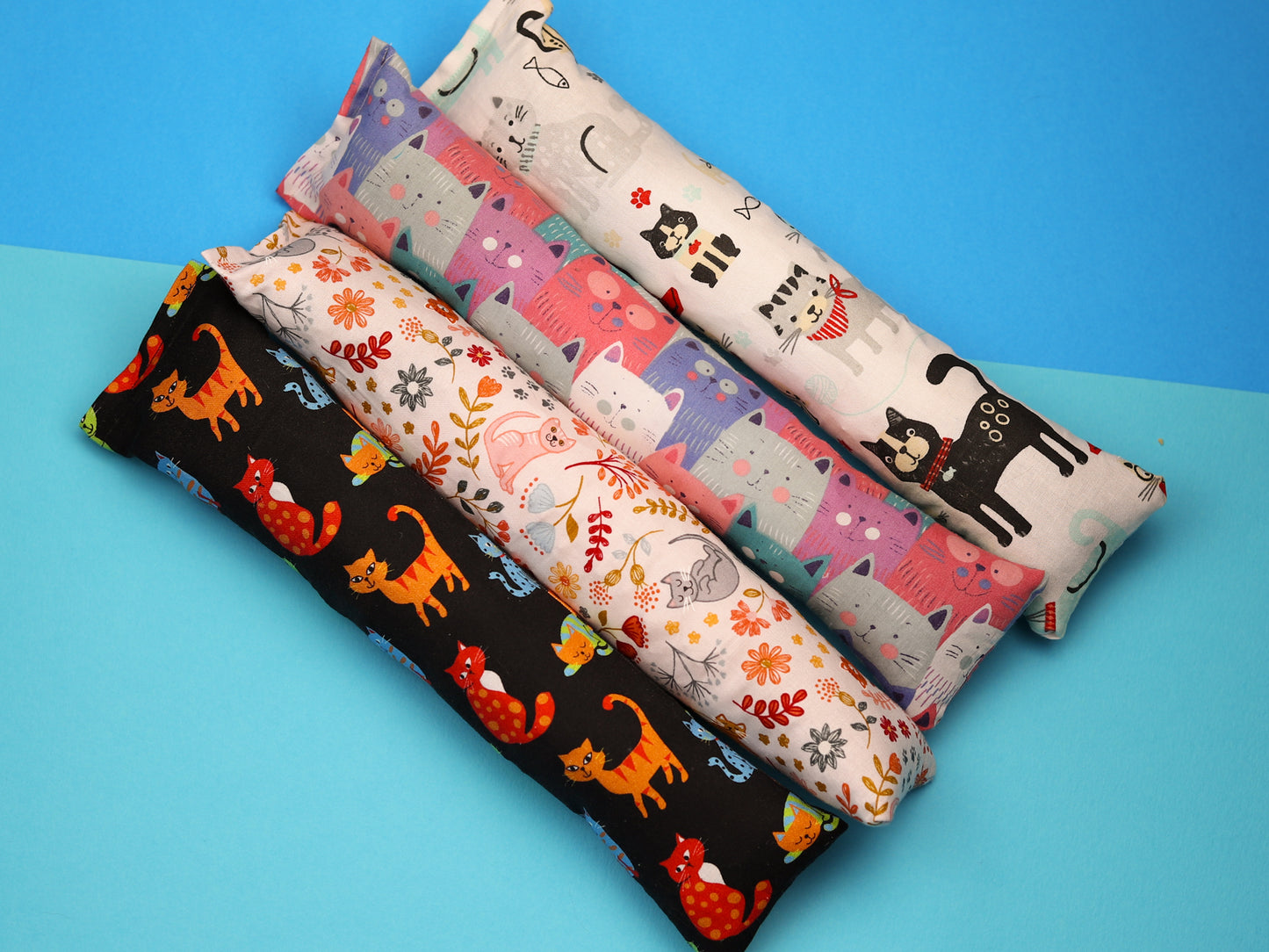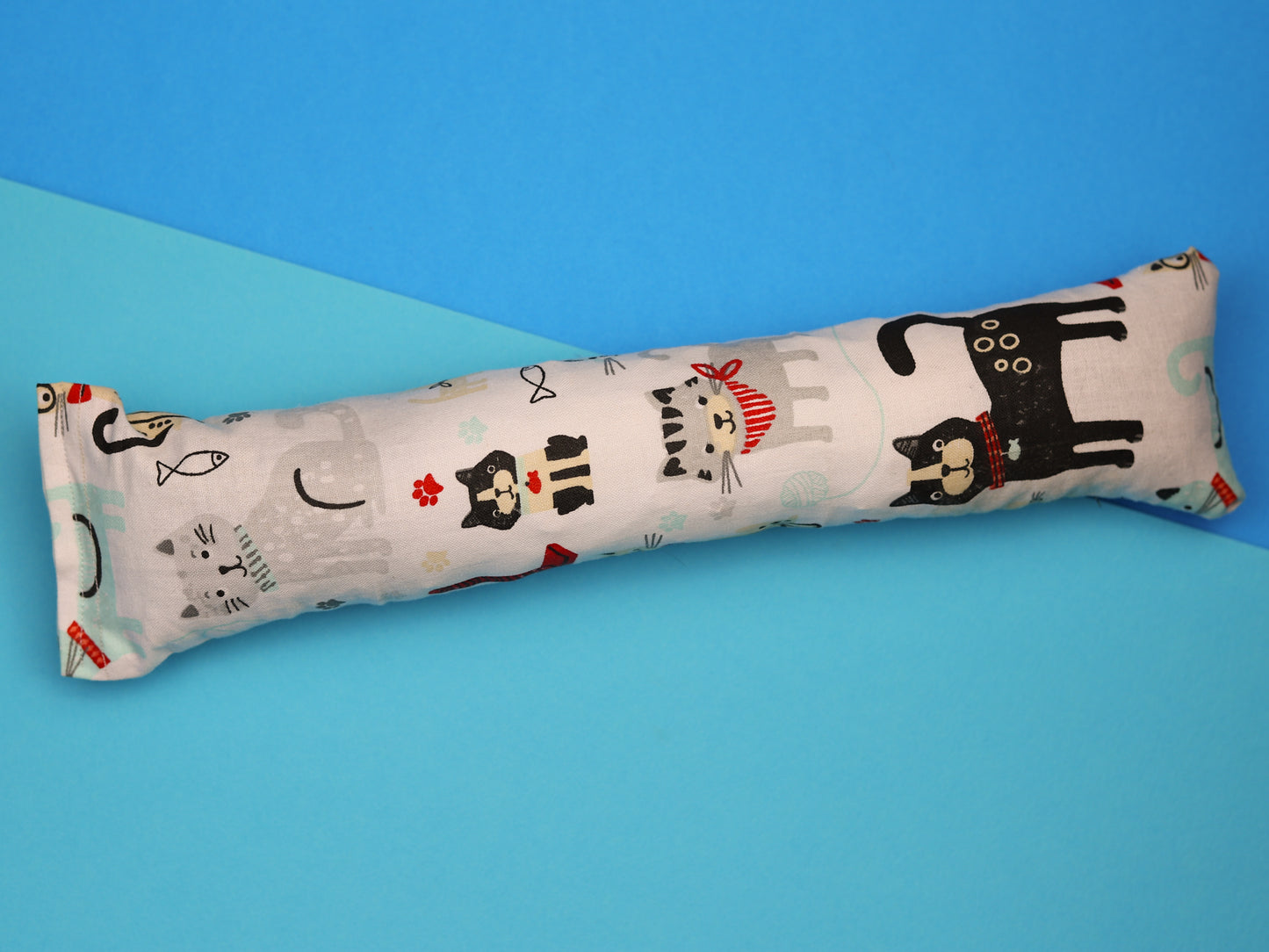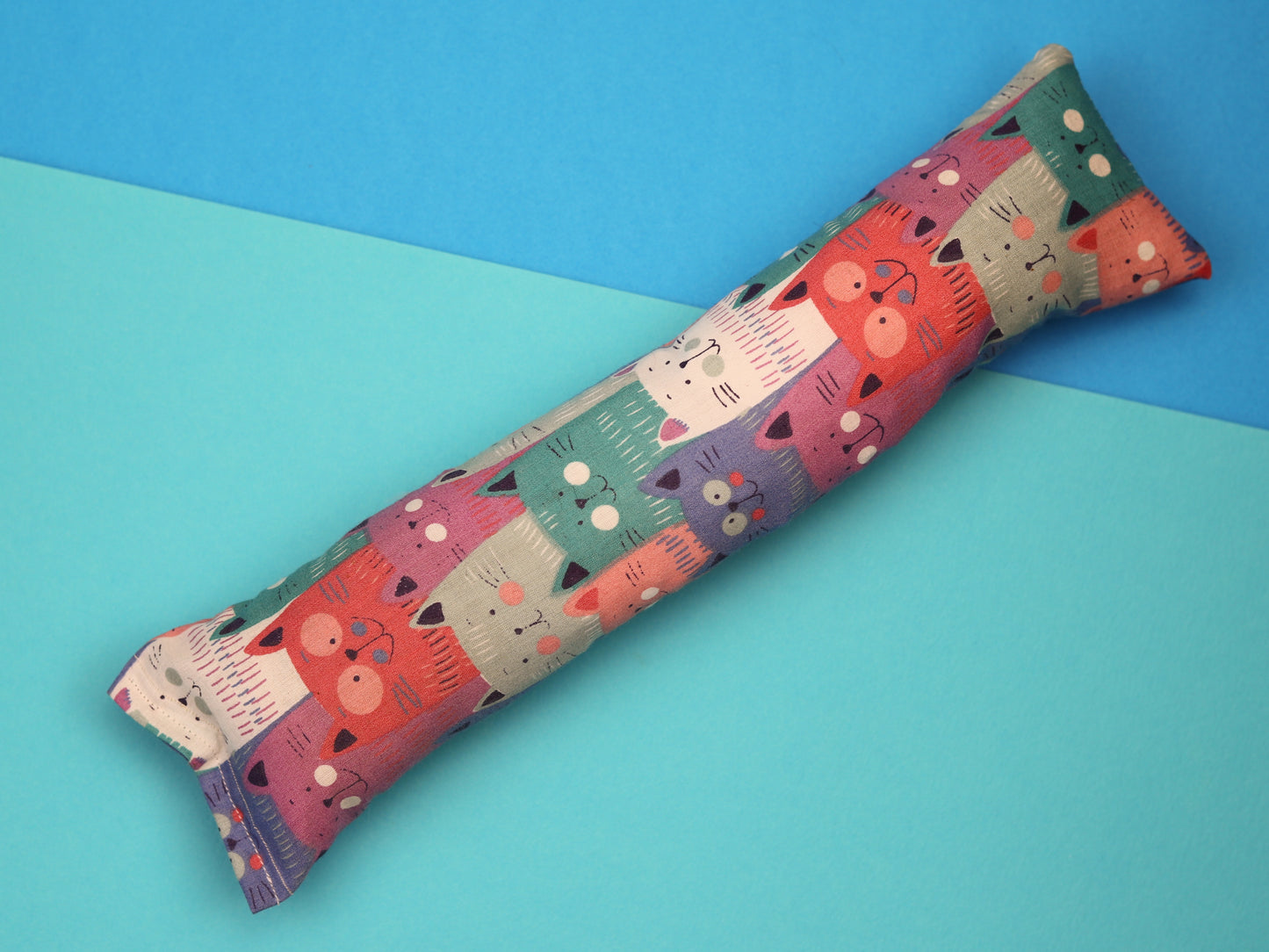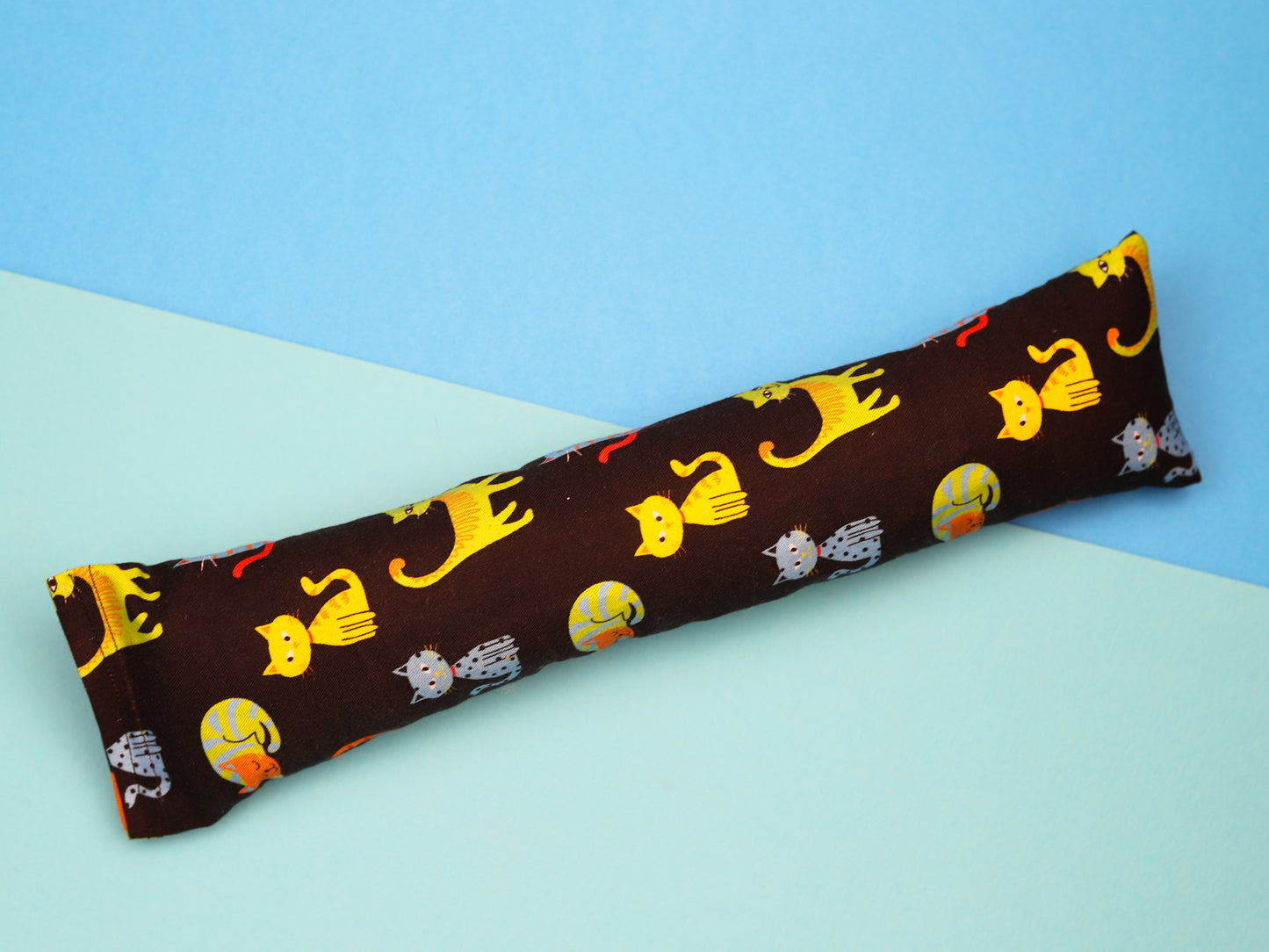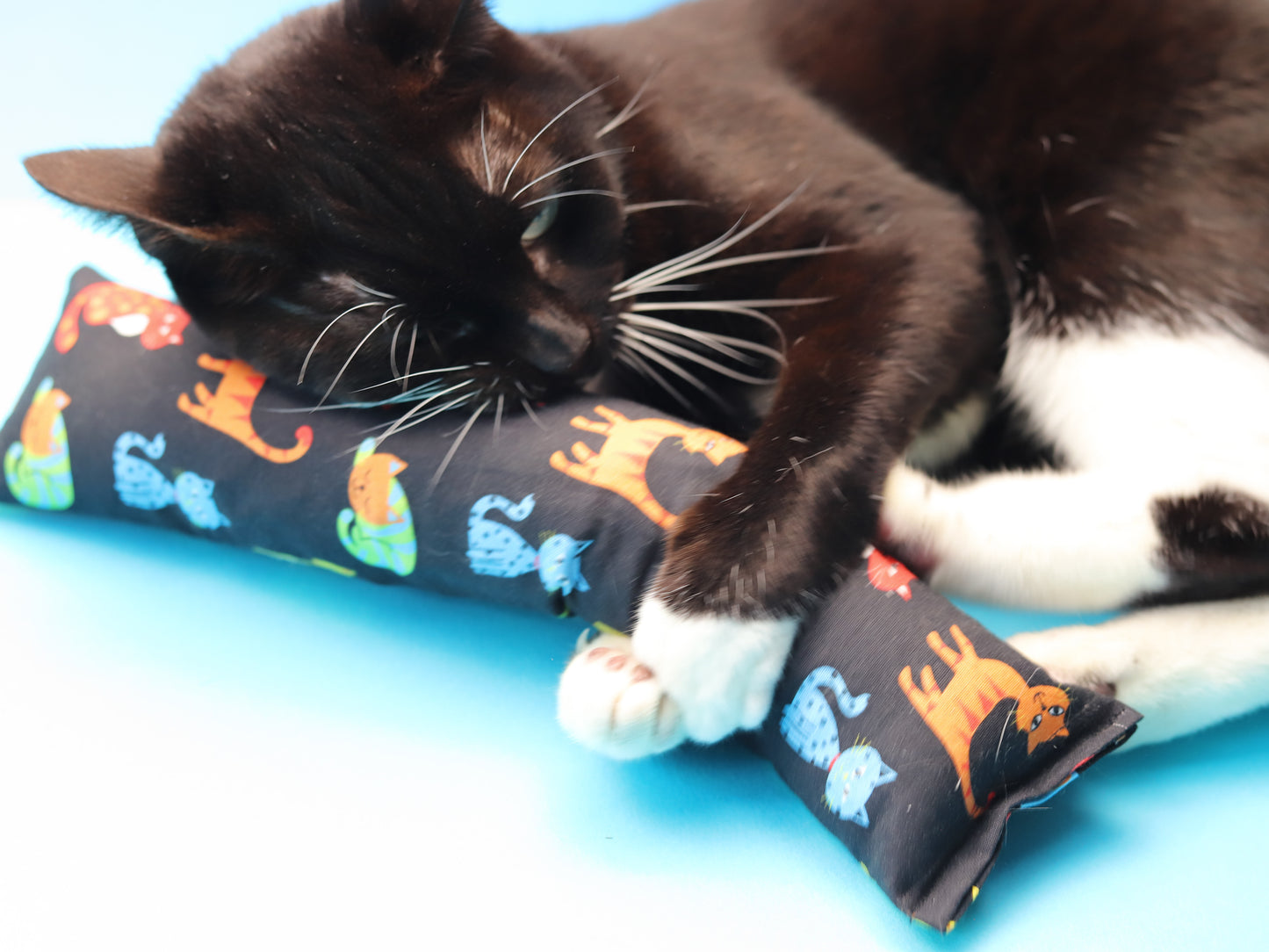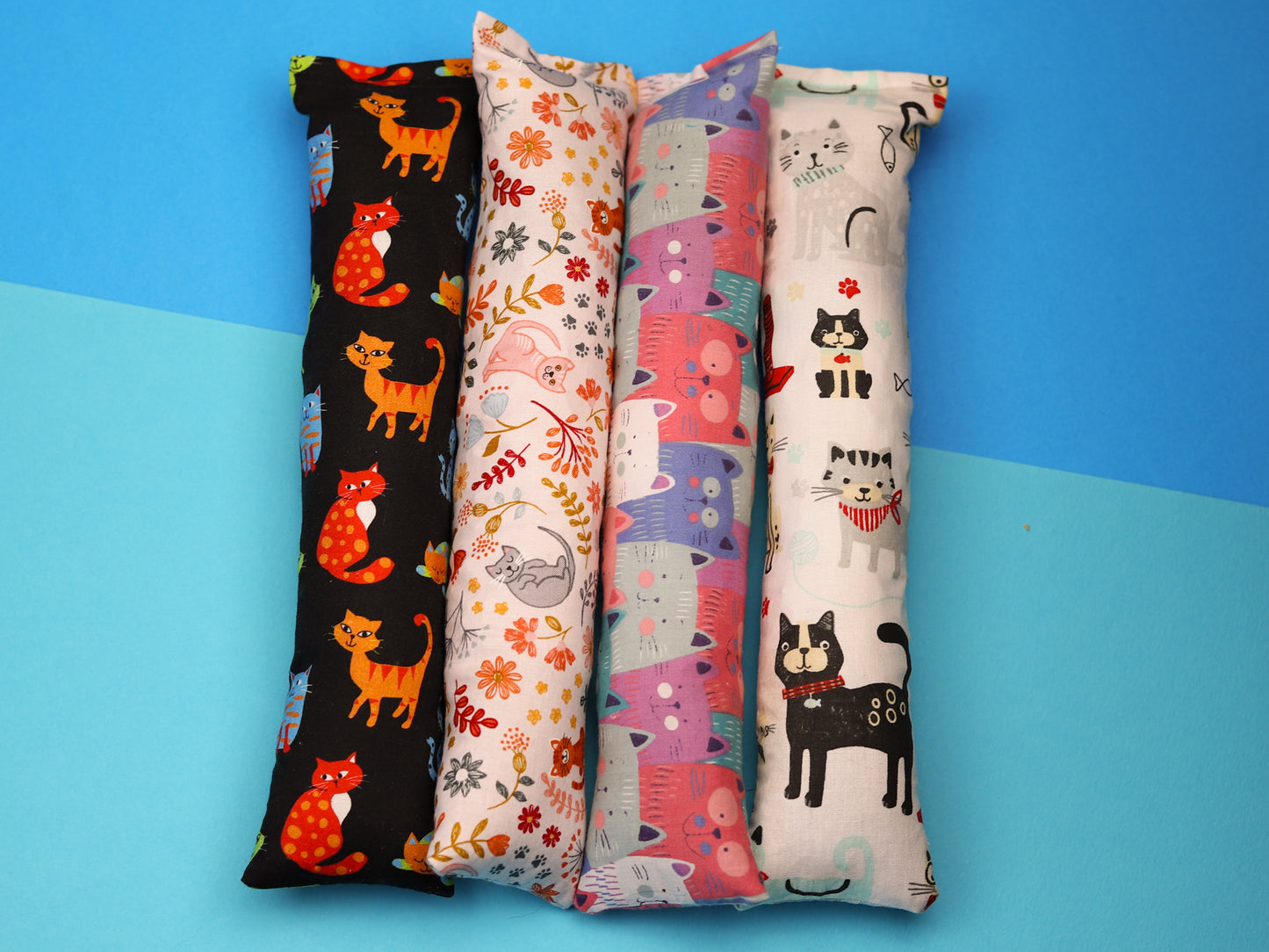 Instant Hit
Before I even got this out of the beautiful wrapping, my boys were all over it! Instant hit in our house, thank you xx
Reginald Approved
My Reggie absolutely loves the size of these!
Good for his back legs and to get him kicking!
He says the nip always hits the spot 👌🏻🤣
Cats love it
The cats love this toy due to the size.
One thing is it could do with more filling .
Thank you so much for your lovely review, Kirsty! And we will definitely take it on board to add a bit more filling
Perfect kicker
My cat loves her new toy, she kicks with full force which she used to do to my arm so I'm glad she has a toy to kick instead as she is very strong!
We love knowing your cat loves her new toy! Happy to provide a distraction and save your arm ! Thank you so much for your kind words and lovely pictures
My Mr Darcy loves this
My cat loves this, he uses it as a kicker and really kills it, but he also carries it about and uses it as a pillow 😊🥰
Oh Mr Darcy, we love knowing not only can we make you the purrfect toy, but the purrfect pillow too! Thank you so much Michelle for your kind words!